Sewah Studios
Have you ever heard of Sewah Studios? Probably not, but I'll bet you've seen their work many times without even realizing it. How many times have you walked past a historical marker? Maybe you stop to read it if the subject interests you, or maybe you just walk on past. I know I've done both. Now that I've seen where these historical markers are made, I'm much more likely to actually read them!
Sewah historical markers can be found in each of the fifty states and in several foreign countries. When we include our sales to local historical societies and private organizations, we ship to more than 35 different states each year. The following states purchase their official state markers from us: Alabama, Arkansas, Connecticut, Kansas, Oklahoma, Vermont, New Hampshire, Delaware, Virginia, North Carolina, South Carolina, Florida, Mississippi, Louisiana, Tennessee, West Virginia, Ohio, Kentucky, Indiana, Wisconsin, Michigan, Minnesota, South Dakota, Wyoming, Missouri and Iowa.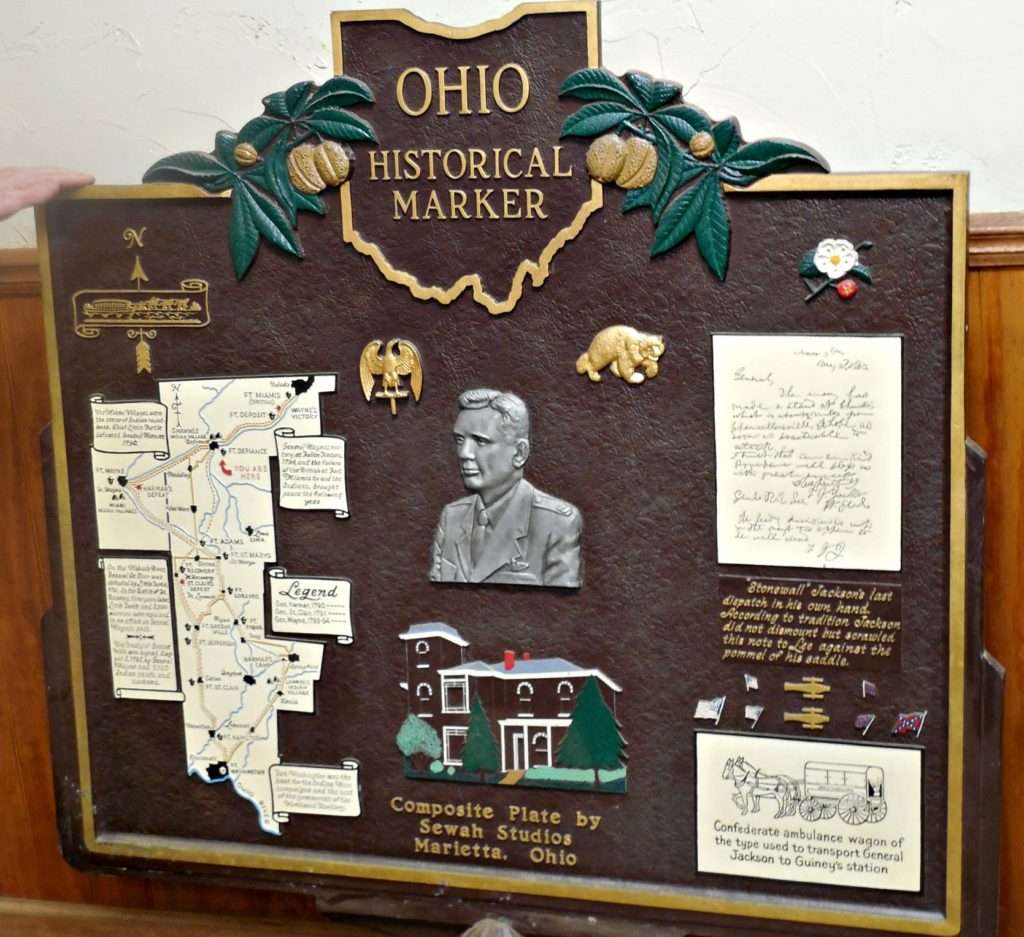 Do you see that leather-like texture in the background of the marker? That is how you know it was made by Sewah Studios. Most of their markers don't have the name Sewah on them, but if it's got the leathery appearance, it's theirs. They are the only historical marker makers who know how to make this texture in their cast aluminum markers. 75 percent of all cast aluminum markers are made by Sewah Studios.
Sewah Studios Historical Markers has been around since 1927 when E. M. Hawes founded the company. He named it after himself….Sewah is Hawes spelled backwards! Though the company is no longer owned by the Hawes family, the name has remained the same. The current owner's family has owned Sewah since 1954.  The current owner gave us the tour, and you can tell how proud he is of his business. That pride is well-deserved because the quality of work they do is a testament to the company.
Sewah Studios Tour
The tour of Sewah Studios was fascinating. We got to see a bit of all of the steps that go into making a Sewah Historical Marker.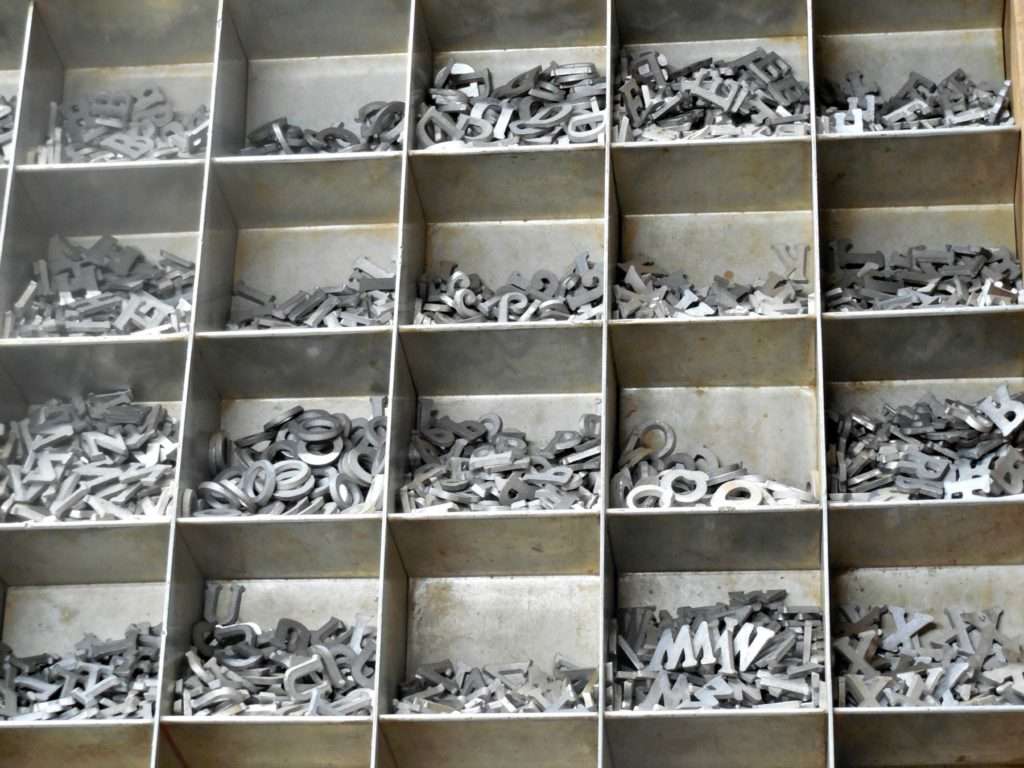 The lettering process takes great care. There are special fonts and different sized letters from which people can choose when ordering their sign.
One the lettering is done, sand is packed into a mold and a whole lot of complicated stuff happens that I can't even begin to explain! All I know is that it was so cool to watch.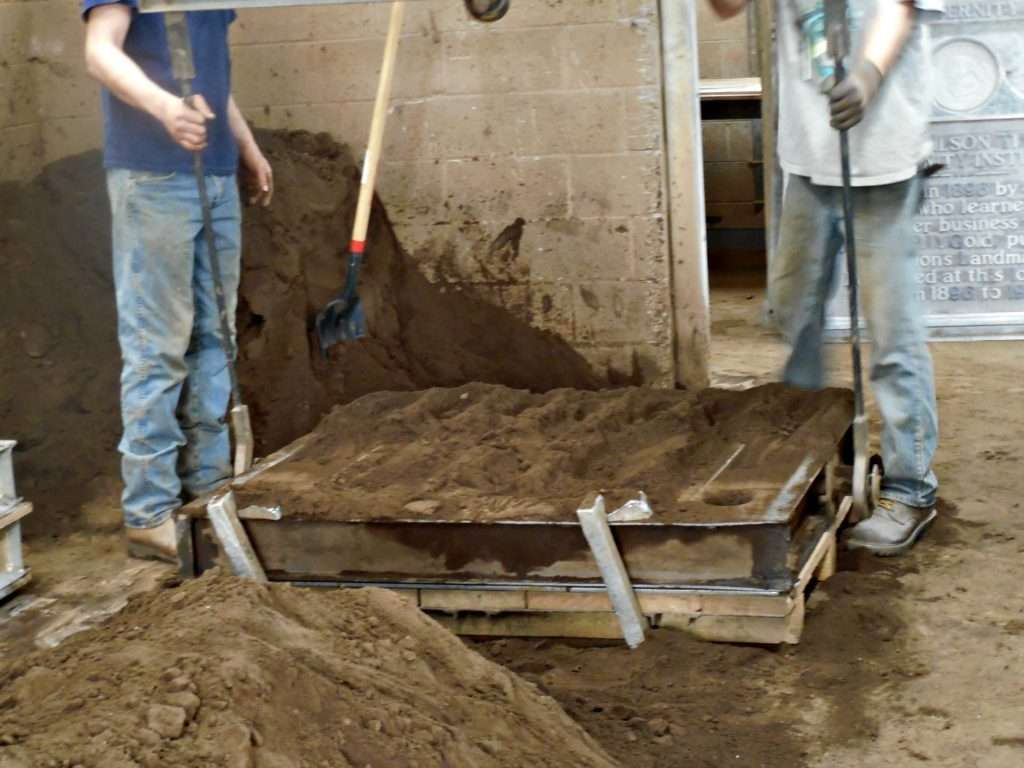 They pack the sand so much that the sand is actually the mold for the marker! Nothing is wasted that way, and they can reuse the sand after it is cleaned again.
Watching them pour the aluminum was awesome! They use an aluminum alloy since 100% aluminum would be too soft to hold its shape. All of the aluminum that is overflow is sent to a recycling plant to purify it again.
After they clean all of the sand from the marker, it is a fresh, new marker. And really hot! The owner told us about how when he was a little boy he wanted to see one of the new markers which was up on a table. He put his fingers up on the marker, and you can guess what happened! He never did that again!
The marker is then cleaned up by chipping and sanding the freshly made sign until it is nice and smooth.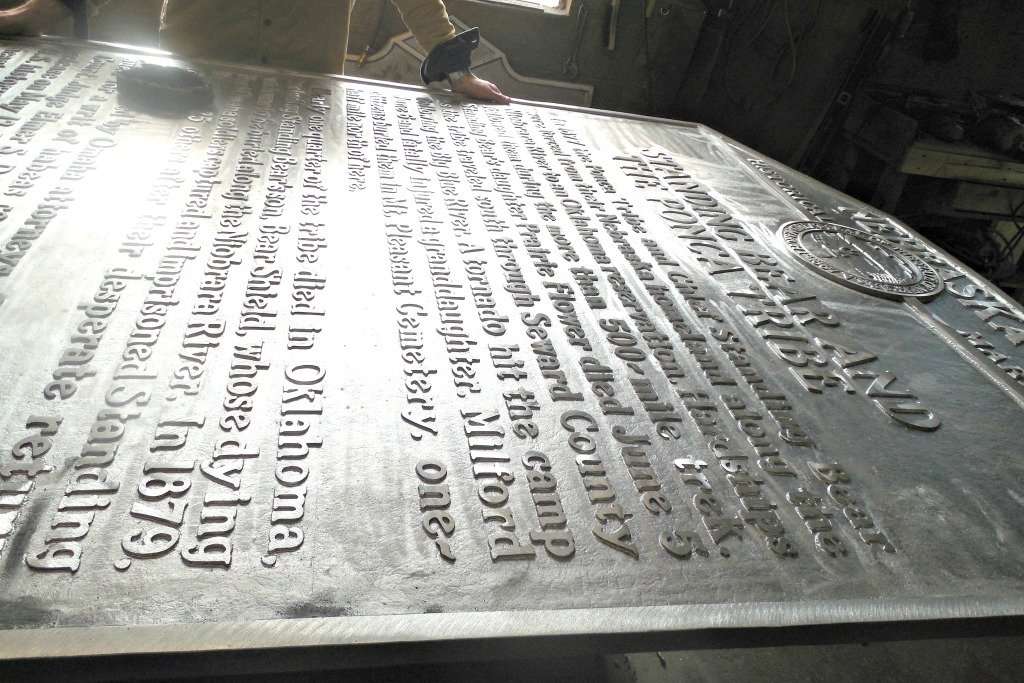 They're taken to a special room where they are painted. The owner explained that they're painted in such a way where less paint is wasted. It was really great to hear how much they are doing to reduce waste and reuse as much as possible.
Then the details are added by hand which takes a lot of practice!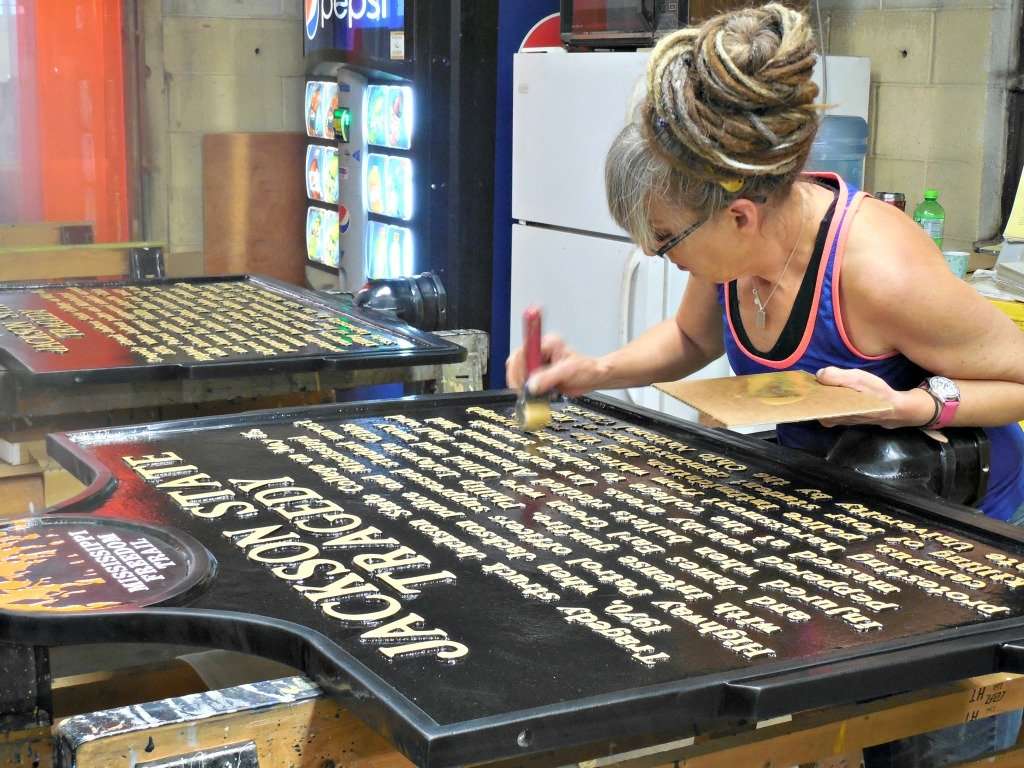 Finally the markers are shipped off to where they are going. Now that you've learned how and where these historical markers are made, I'll bet you'll pay a little more attention to them! You can impress your friends too. If you see that leathery background, you know it's from Sewah Studios.
Here are a couple of Sewah Studios Markers that I found around Marietta.
justAjar
Today, when you look at posters, you know that they were made by the thousands (or more) using the latest technology. They're mass produced with nothing unique about them. That is not the way it used to be, and it's not the way that Bobby and Sara Rosenstock make them now. They use old technology letterpress and woodcut techniques that make all of their designs unique.
You can tell by the way Bobby talks about his work that he truly loves what he does. That love shows through the amazing work justAjar produces. They do everything from web design and logos, to custom illustration, woodcuts and letterpress printing. The amount of work that goes into just one woodcut is astounding. I really loved learning about the process and seeing the old machines and letters used in the designing of justAjar's work.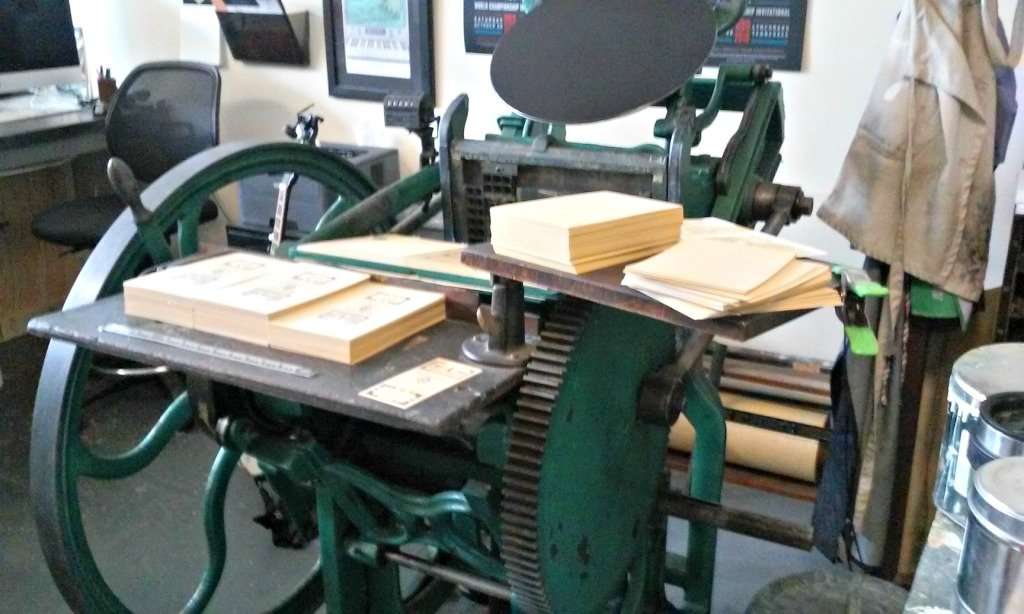 Follow Sewah Studios
Check out this YouTube video to see a bit about how the markers are made
Follow justAjar