Marietta, Ohio's new slogan is "Ohio's First Adventure" and it couldn't be more on point. Marietta was the absolute first settlement in the Northwest Territories (which had to have been an incredible adventure!) and sitting at the confluence of the Ohio and Muskingum Rivers it is a hub of outdoor adventure nowadays too. You will have an incredible experience in outdoor adventure in Marietta, Ohio which will leave you with a desire to return again and again.
NOTE: This post contains affiliate links to places and products I think you would enjoy. I was hosted by the Marietta, Ohio CVB during this trip. All opinions are my own.
Outdoor Adventure in Marietta, OH
River Kayaking.
There is no shortage of amazing opportunities to kayak in and around Marietta, OH. From taking your kayaks down the Mukingum River through the locks and dams that are part of the state park system, to kayaking along the Ohio River, or kayaking to the center of the Ohio River for the sole purpose of taking a day-hike around Buckley Island.
Not sure what to do, but know you want to do it? Hire the Marietta Adventure Company. They offer anything from kayak rentals to rentals with drop off and pick up times to the complete guided tours out on the water.
I'd recommend the Marietta Adventure Company's guided tour as their knowledge of the area- both historic and natural- is unparalleled. If you like to learn more about the areas you visit but want something more personalized than a guidebook then getting the guide is well worth it. I learned so much just by listening to their stories as we floated downstream.
Exploration by Bicycle.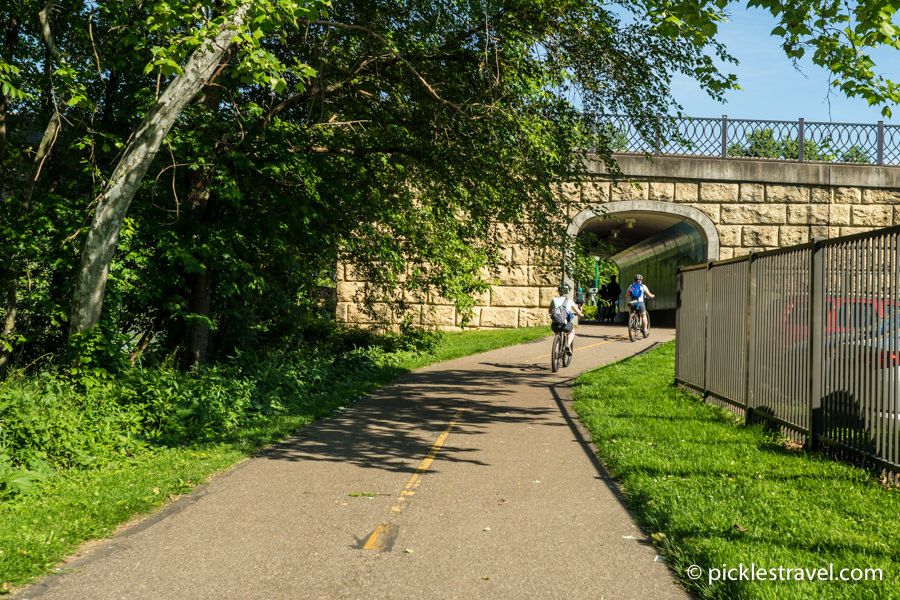 There is something for everyone when it comes to biking in Marietta; from taking a leisurely bike tour through some of the historic and quiet neighborhoods of Marietta, to riding along the paved Marietta River Trail (pictured), to doing hard-core mountain biking trips.
Marietta Adventure Company gave us an extraordinary tour of town, complete with history lessons dating back to the Native Americans and cemetery tours. They don't yet offer this as a guided tour, but it was such a phenomenal experience that I'd recommend asking if they'd do one for you!
Hike, Hike, Hike.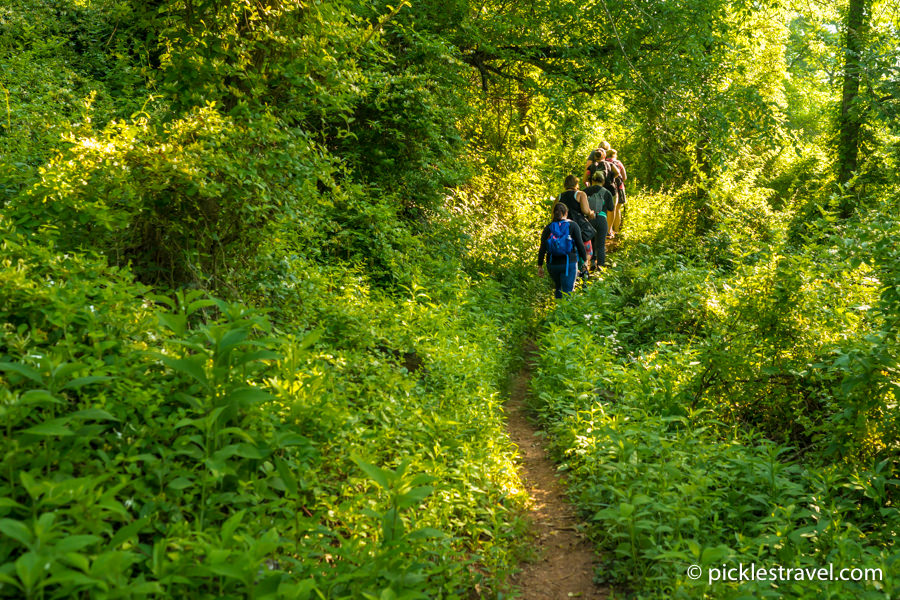 Wayne National Forest is a phenomenal location to hike if you want to get out into the wilderness and make a day trip of fun out of it. Bonus is the Hune Covered Bridge that you'll get to cross when you arrive at the forest!
If you'd prefer to stay close to Marietta there are 30 miles of trails to enjoy. This is a terrific map of all the trails in and around Marietta- some of which give you great vistas of the city!
Walkable Downtown.
You can easily explore downtown by foot an stop in at many of the cute locally-owned shops. Even if you don't normally shop you need to stop into these shops as the owners are adventurers by nature- the downtown area of Marietta has flooded out so times that most places have a flood plan for quick removal of their products, and some even have removable walls!
Catch a Ghost. Or two.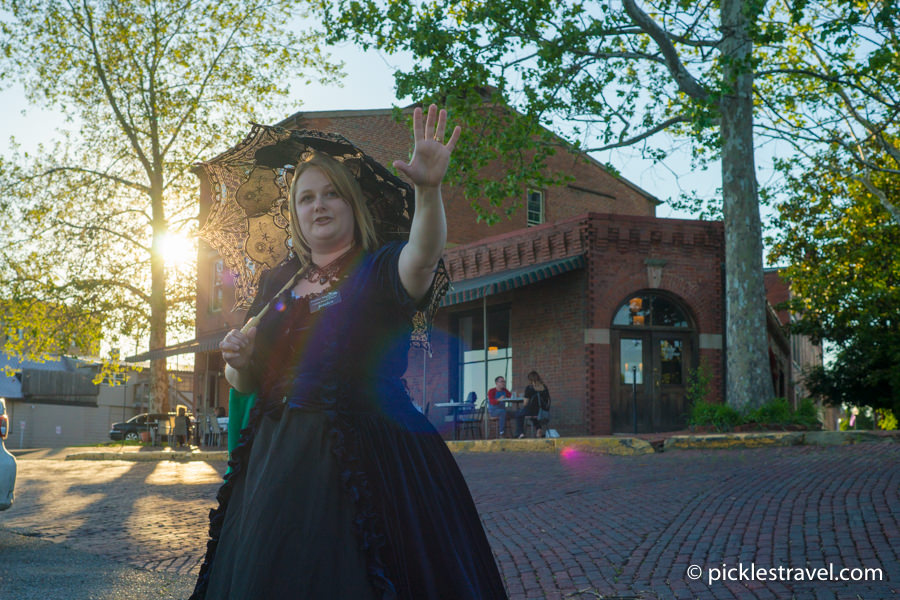 Once you've walked and explored Marietta's downtown during the day it's time to get extra daring and explore by night with Jessica of Hidden Marietta to hear the ghost stories of fun, prankster ghosts at the historic Lafayette Hotel, to the story of the son who murdered his father with an axe (in the building of in the foreground of the above photo) and how the horrors of that moment in time still haunt the space over 100 years later, to stories of Charlotte, the former prostitute ghost, and her dislike of men at The Galley Restaurant.
Take the tour to learn more of the nitty gritty, spooky tales of town. Hidden Marietta also has a wonderful blog with horrible historic moments in Marietta's history which may very well keep you entertained for hours!
Outdoor Adventure Festivals.
At the beginning of September is the Ohio River Sternwheel Festival, which brings in traffic from all over and is a wonderful opportunity to see the Ohio River brought to life! Start planning your trip for 2018 or 2019 now because hotel rooms book up years in advance for this popular event.
Grab the family, your bikes and a sense of adventure for the long weekend outdoor event called Rivers, Trails and Ales. An awesome festival that has events for adults and kids alike- participate in every event or pick and choose (from biking to kayaking to drinking there will surely be something that suits your needs! Full schedule here.)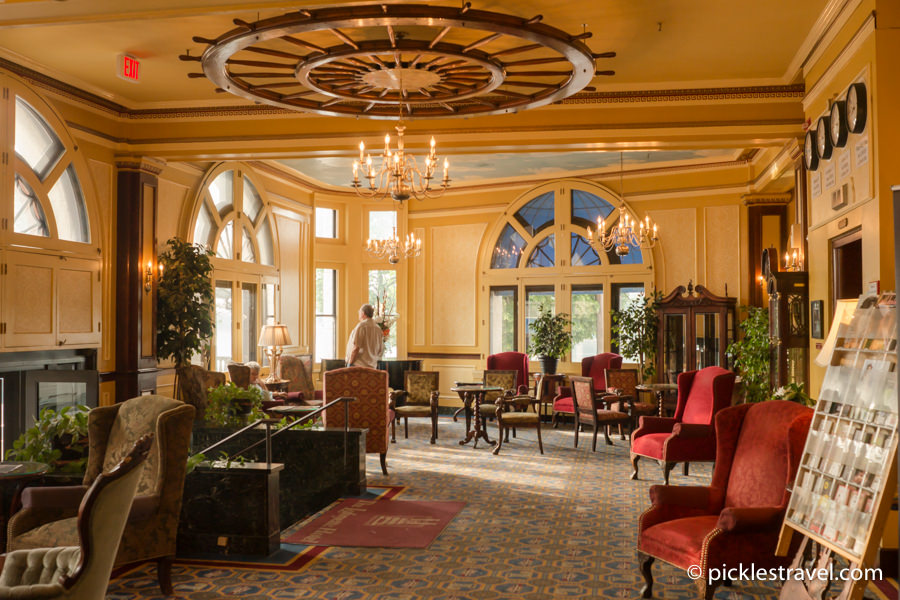 The historic Lafayette Hotel sits right on the Ohio River and the heart of downtown. Not to mention that the Lafayette Hotel serves amazing breakfasts! This hotel is so popular that they have a waiting list that is probably 20 years long for rooms for the Sternwheel Festival!
If you want to be more removed from the action of downtown Marietta there are also lots of other hotel options.